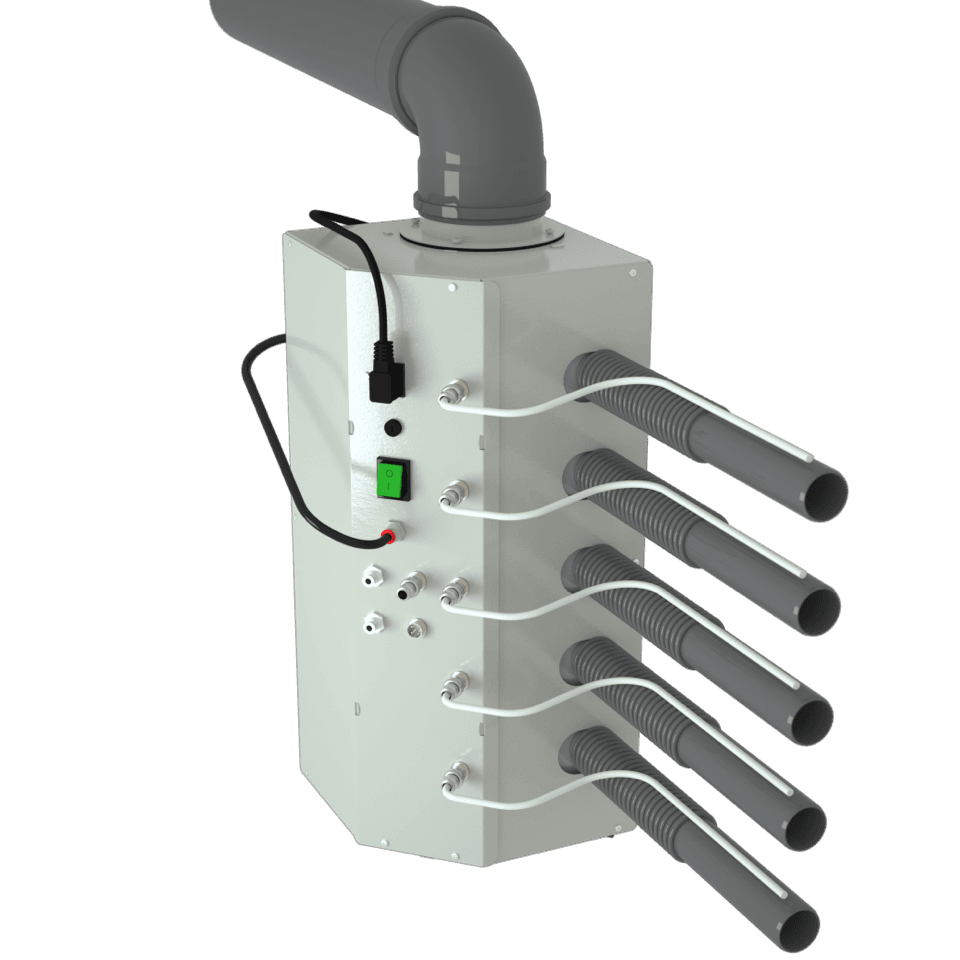 The two new units for the distribution of centralized suction CBOX/M and CBOX/S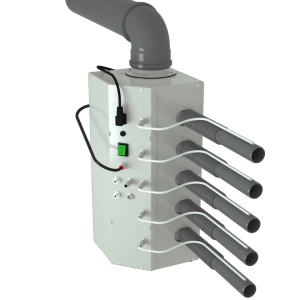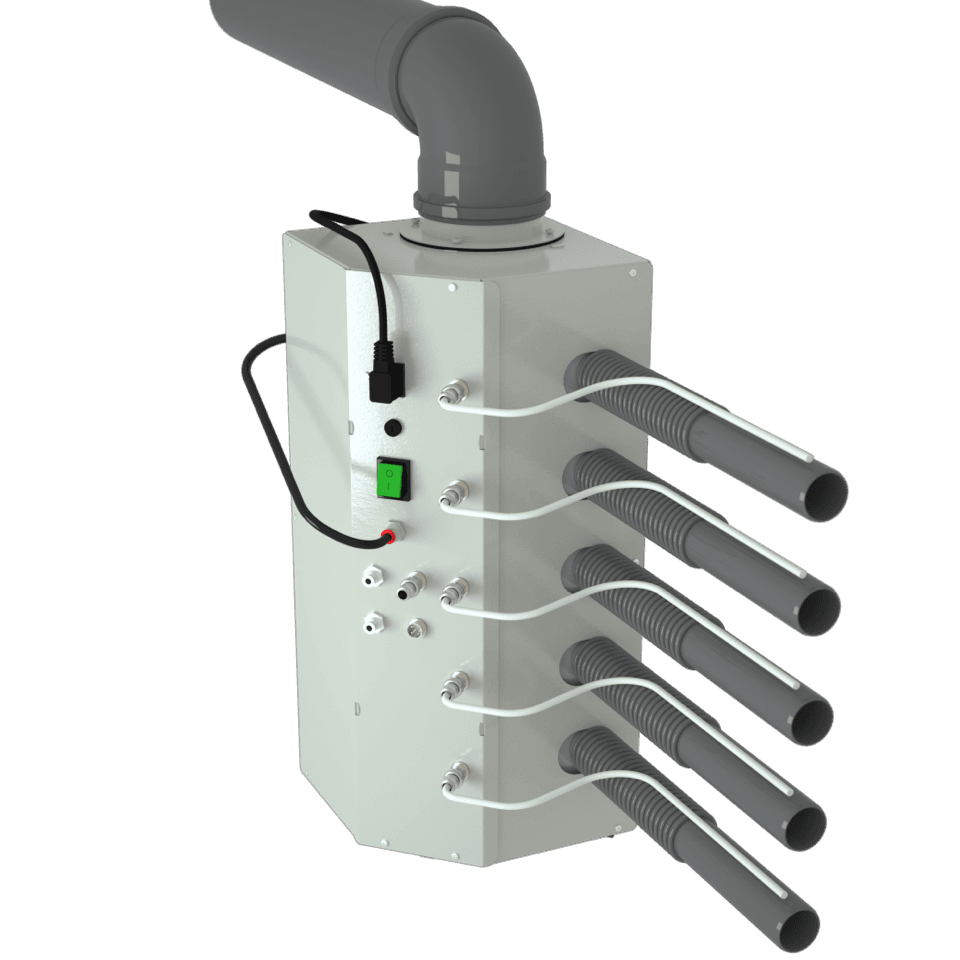 In CENTRAL BOX MASTER and in CENTRAL BOX SLAVE there are grouped five electro-pneumatic valves RAT0024, the supply switchboard RAR0160 and the header RTB0395.
For this reason every CBOX is able to provide suction and electric contact for up to five users, whether they are working postions or equipment of common use in dental laboratory.
CBOX/M contains all the electrical circuits and pneumatic power, while CBOX/S allows for expansion of the system by receiving electrical and pneumatic supply from the CBOX/M. Each CBOX/M can be connected up to 2 CBOX/S bringing the number of users connected to 15. In this case you have to remember that the centralized suction unit AS/TURBO allows to serve up to 10 users at the same time, it is necessary to run the bridges on electric jacks for connection to the machine. Distributors for the centralized suction CBOX/M and CBOX/S are compact and very versatile. They can be installed in many different situations, greatly facilitating the connections between the centralized suction unit and the user. In fact, upon installation, mounting the feet, the flange connection, the cap and the support brackets, it is possible to customise every CBOX in the most suitable way for the design under construction. We recomend the use of pieces of flexible pipes in order to make the connection to CBOX more flexible for easy disassembly and maintenance.